Singles 55+ Men & Women
Venue: White House Hotel, 175 Charlotte Street, Peterborough
Convenors: Lori & Don McKnight (705) 930-4324 Email: lmcknight4@gmail.com
CONGRATULATIONS ARE EXTENDED TO OUR 2023 BILLIARDS MEDALISTS
Men 55+
Gold: Ian Finlay
Silver: Jack Murduff
Bronze: Les Brittan




Women 55+
Gold: Deborah Wittekoek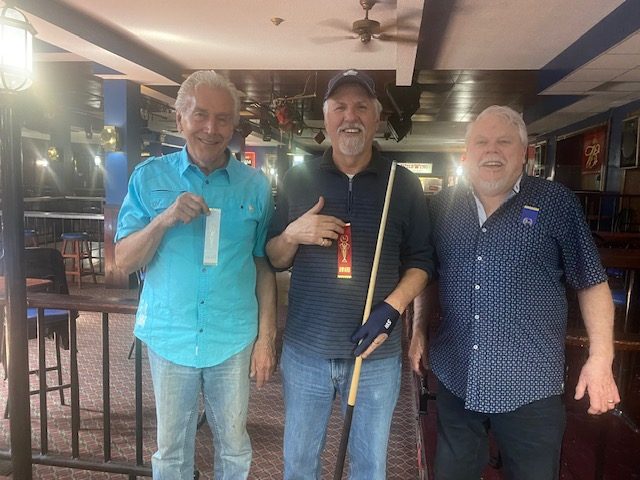 Singles 55+ Men / Women. Each Individual Must Pre-Register for the Tournament
This event is a QUALIFIER for the Ontario 55+ Summer Games, Brantford, August 9-11, 2023
The online registration process is AVAILABLE NOW through the OSGA website
Copy / paste appropriate link(s) into your browser to register for your events
New Members: https://osga55plus.ca/register
Returning Members: https://imembersdb.com/index.html?EventID=7746
Manual registrations will also be accepted if you contact the convenor first.
The $20 Annual District Participation Fee allows you to participate in multiple district events.
The manual registration form, waiver, and schedule is available on our Downloads Tab
District Games Eligibility: Any person 55+ living in District12 – Kawartha Lakes/Peterborough/Northumberland counties.
Gold, Silver, & Bronze awards will be presented at this event.
Please refer to the rules on the OSGA website: 8-Ball Rules-OSGA